Gramercy, Louisiana's Premier Parking Lot Sweeping, Retail Sweeping and Construction Sweeping Company.
Clean Sweep, Inc. is Gramercy, Louisiana's premier service provider for Parking Lot Sweeping, Retail Sweeping, Construction Sweeping and other exterior commercial property and parking lot needs.
Since 1980, Gramercy clients have counted on our Parking Lot Sweeping, Retail Sweeping, Construction Sweeping for parking lots, homeowner's associations, businesses, shopping centers, construction sites and more. Our flexible scheduling options and affordable pricing reflect our dedication to customer service and our Gramercy clients. We have crews working and on-call 24 hours a day, 7 days a week, allowing us to efficiently cater to your parking lot maintenance needs in Gramercy, Louisiana.
Parking Lot Sweeping
Your parking lot is a facility that you offer to better serve your clients or to attract new ones. Before clients see your office, store or facility, learn about your services, or become aware of your products, the first thing they notice is your parking lot. A clean parking lot is the first impression potential clients will see, which is why you need a quality power sweeping company. Our fleet of sweeping vehicles is regularly scheduled in the Gramercy area.
Power Sweeping
Whether you have the toughest milling job or a municipal sweeping route in Gramercy, we can handle it. Our employees are highly trained and have the capabilities to contact our office at any time. The Clean Sweep fleet includes a variety of late model, municipal-class air and broom sweepers, so you can be assured we'll put the right machine – with the right operator – on your job each and every time.
Sealcoating
When pavement isn't kept sealed, you will see it begin to wear at a rapid rate. Sealcoating keeps the pavement surface coated and protected from wearing or chipping away. It also makes your pavement look much better. Our sealcoating machinery is designed to apply the correct coating across the entire pavement surface.
Striping
The most cost-effective way to keep your parking lot striping looking good, as well as to minimize disruption to customers, is to plan for repairs in advance. If your striping isn't looking as good as it once did, we encourage you to contact us for a free assessment and estimated time for renewal. We make sure you have the best looking parking lot in Gramercy, Louisiana!
Asphalt Patching
Clean Sweep offers the personnel and most advanced infrared equipment needed to repair potholes inexpensively, and in a manner that will look good and extend the service life of your pavement. When this is done in a timely manner, the job is extremely cost-effective, especially when compared to the negative impacts you will see with leaving potholes in place. Be sure to check out the capabilities of our Kasi infrared asphalt repair system!
Infrared Asphalt Repair
Clean Sweep is Gramercy, Louisiana's top choice for asphalt repair! Clean Sweep's exclusive asphalt restoration process uses industry-leading infrared repair technology. Clean Sweep's Infrared Restoration Team truly creates the ultimate in asphalt repair. Our infrared restoration process can quickly repair virtually any problem with asphalt as long as the damage has not been caused by a faulty subbase.
Landscaping
If you aren't happy with the way your landscaped areas are currently being kept up, aren't satisfied with the cost of upkeep, etc., then you owe it to your business to discuss it with one of our landscaping professionals. We encourage you to contact us for a free assessment and estimate for ongoing upkeep. Your plants — and your customers and tenants — will thank you for it!
Large Item Removal
When your property is the victim of 'midnight dumping,' give us a call and we'll expedite pickup of the item(s). This is a low-cost but completely necessary service that we provide quickly, knowing that the items are a blight to your customers until they go away. Just let us know if you have items you need removed from just about anywhere in Gramercy.
Sign Install and Repair
Whether you need new signage installed or vandalism repaired, you can count on Clean Sweep, Inc. When you need new signs installed or when damage occurs to one of your existing signs, help is just a phone call away.
Day Porter Services
Sometimes keeping your property clean isn't just a matter of sweeping every night. When you want to maximize the image and cleanliness of your property, we suggest utilizing our day porter service.
We are a fully insured company. Our equipment is the latest model and well-maintained to provide top-quality power sweeping services for our Gramercy clients. We hold our company to the sweeping industry's highest ethical standards, evident by our membership in the North American Power Sweeping Association (NAPSA), 1-800-SWEEPER and the World Sweeping Association. Our participation in these organizations provides us with the information we need to keep our Gramercy, Louisiana clients updated with the latest tips and techniques in our industry.
Contact Clean Sweep, Inc. today for a Free Quote or Professional Service Assessment.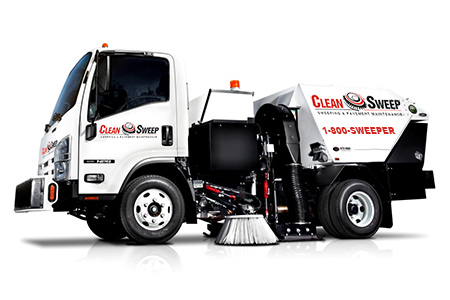 Request A Free Quote Today
Need the ultimate list of why you should choose Clean Sweep, Inc. for your property's needs? Download the "Why Choose Us" document and when you need us, we'll be there for you!
When you need professionals to do the job right. Let us quote you a price now.

We're Sweepin'… While You're Sleepin'!
VISIT US
Clean Sweep, Inc.
4300 Groom Road
Baker, LA 70714
VISIT US
Clean Sweep, Inc.
4300 Groom Road
Baker, LA 70714